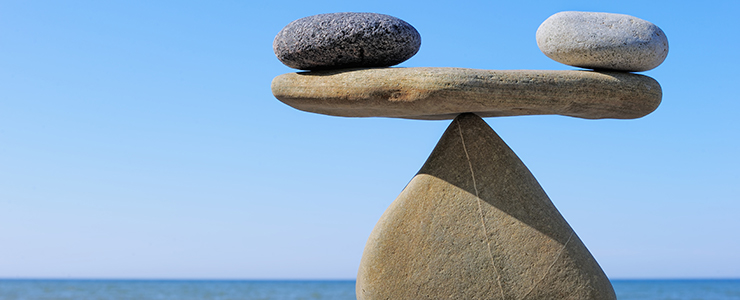 Life can be busy and unpredictable; it can be complicated to Live a balanced Lifestyle. Here at Stay Fit we understand that there is No One-Size fits all method to healthy Living. Let Stay Fit empower you to transform and Live a sustainable healthy Life on your terms.
About Our Company
STAY Fit, LLC is a privately owned Nutrition and Fitness Consulting Company that was founded in August 1999. We are a unique company, which offers a combination of nutrition consulting, fitness training and virtual wellness programs on a more personal level, different than what is found in fitness studios and large health clubs. We work in the privacy and comfort of your own home, office or via the web.
Our web site, has been redesigned with the "busy family lifestyle" in mind!  It was created to better serve current and future clients by providing more information at your fingertips, enhanced personal support, and continuous motivation. STAY Fit strives to meet the demands of your "on the go" lifestyle.
About the Owner Karen Seymour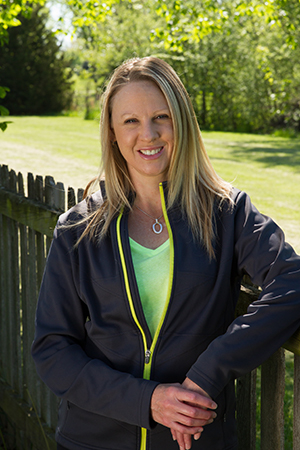 I am a Registered and Licensed Dietitian, American Council on Exercise Certified Personal Trainer, and founder of STAY Fit: Your Guide to Fitness, Nutrition and Better Health. I graduated from Kansas State University with dual degrees in Food and Nutrition and Exercise Science. I have over 16 years of professional experience in the health and fitness industry helping others reach their wellness goals. I have worked in one-on-one, group, fitness club and business type settings. I have also worked in the corporate world in sales of medical nutrition equipment and products. My true passion is working with individuals and families and people who have unique health needs. I am comfortable with all ages and different fitness levels. My expertise and training include adult and child weight management and working with youth athletes. I also enjoy working with whole families, pregnant women, clients with disabilities such as MS and fibromyalgia, digestive issues, and post injury rehab clients.
Physical fitness and health have always been important to me, I guess you could say it is "A way of life." I have always been an active person, especially loving team sports and braving anything outdoors. I played many sports throughout my "growing up" years, including: soccer, softball, volleyball and track. I played on premiere soccer teams, the Kansas State Select soccer team and participated at the varsity level during all four of my high school years. I also excelled in volleyball and played on the varsity volleyball team through my junior and senior years.
Throughout my college years I continued my active lifestyle with intramural sports, doubles indoor volleyball, personal training in a local Manhattan, KS gym, and coaching youth soccer. Into my adult years I have maintained an active lifestyle staying involved with weight training, training for triathlons as well as short 5K and 10K races, playing coed sand volleyball, indoor women's volleyball and coed soccer.
I am also the proud mother of two energetic, athletic children who keep me on my toes. I have stayed active through coaching my daughter's volleyball team for many seasons and being a parent officiant for her club volleyball team in 2015. I really enjoy training my kids to improve their sport performance, going on neighborhood walks and bike rides and taking numerous hiking and camping trips.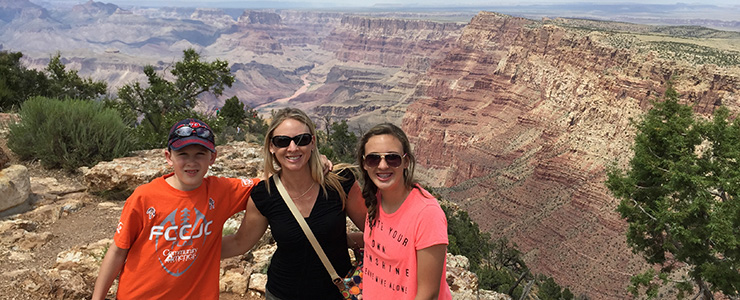 Furthermore, nutrition has played an important role in my life. I always enjoyed helping my mother in the kitchen growing up as I learned the value of home cooked meals. In college I will never forget, a professor once said, "In order to be a good dietitian, you must love food." In fact, I do love food and I am fond of eating tasty meals. I have always enjoyed cooking and baking and I appreciate learning new things about food. I especially feel that is important to help my children be mindful of making healthy choices. I find it a "fun" challenge to modify menus and recipes to make them healthier, and I encourage others to give "healthy food" a chance.
I am passionate about helping people and I want you to feel the same excitement and enjoyment of eating healthy and participating in an active lifestyle. To share this passion I have had the past pleasure of writing numerous nutrition and fitness articles for the Kansas City Sports and Fitness magazine and I am currently working on creating a fun, interactive and motivational blog where you can go to read archived articles, receive up-to-date nutrition information, watch podcasts and instructional fitness videos and read health news. I plan to be a guest speaker on a monthly live talk/radio show at a local restaurant Spring 2016. Check back often for updates!